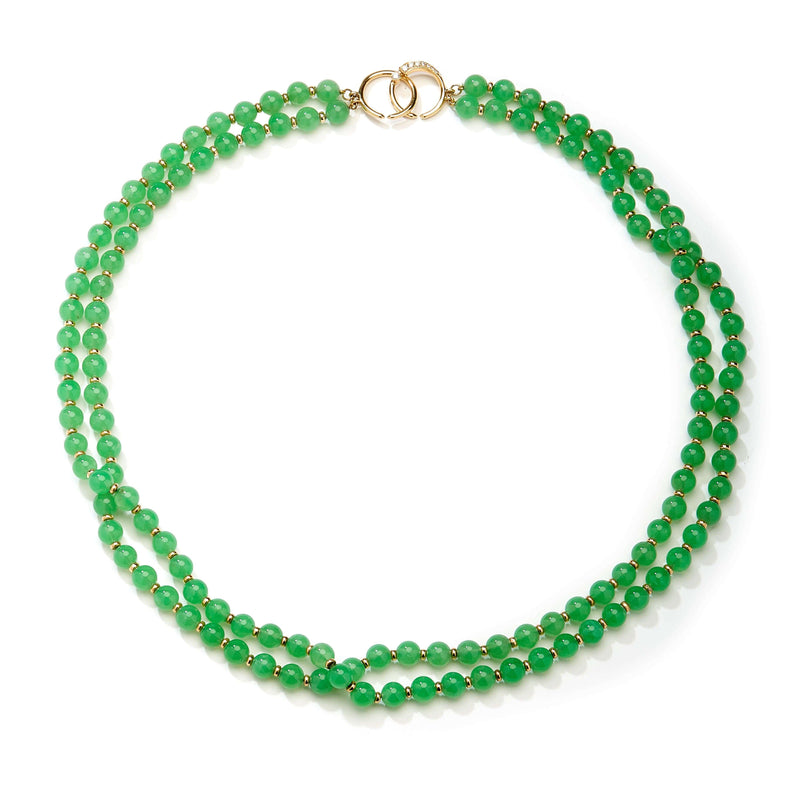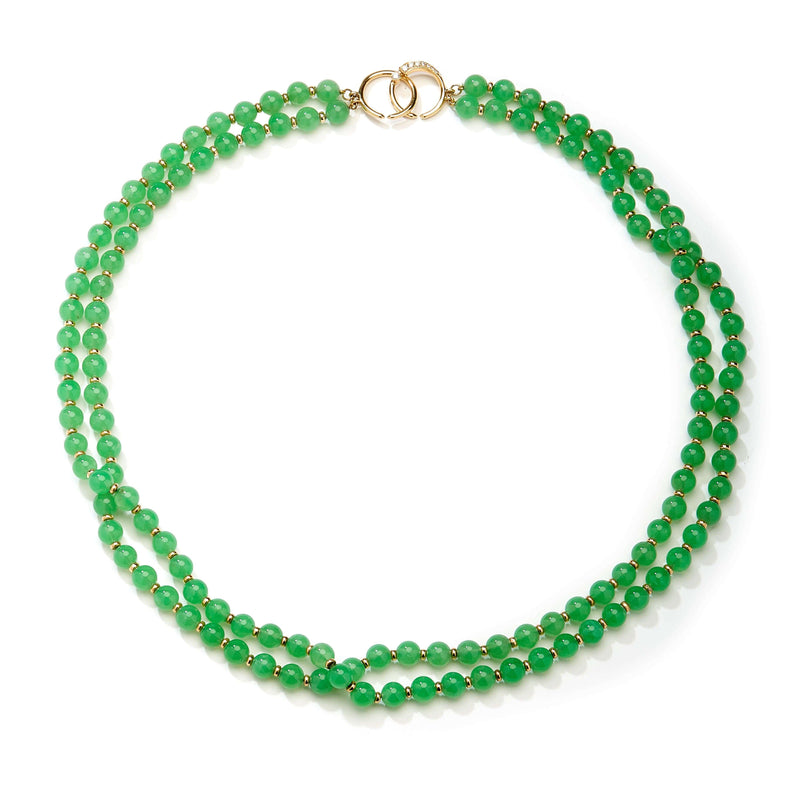 Mogul Chrysoprase Two Strand Bead Necklace
N50622CH
This bright and happy two-strand bead necklace feels like eternal springtime. Uniform chrysoprase beads are separated by 18K yellow gold roundels in this one-of-a-kind piece that's sure to turn heads, especially with the unique diamond circle clasp.
18 karat yellow gold
Chrysoprase 130 carats approx.
Length 22 inchÂ
Circle clasp with diamonds
Strung on Silk
One of a Kind
Chrysoprase is considered the rarest and most valuable stone in the chalcedony quartz group. Its color can range from pastel mint green to a deeper lime green. At Syna, we source our chrysoprase from Queensland, Australia for its vibrant, translucent neon green.
We offer complimentary shipping to all our customers. And we give you 7 days to fall in love with your Syna piece. If you decide the piece is not right for you, simply reach out to us to initiate your return, no questions asked. All international orders are final sale.
See Shipping and Returns policy for details.
18 karat yellow gold
Chrysoprase 130 carats approx.
Length 22 inchÂ
Circle clasp with diamonds
Strung on Silk
One of a Kind