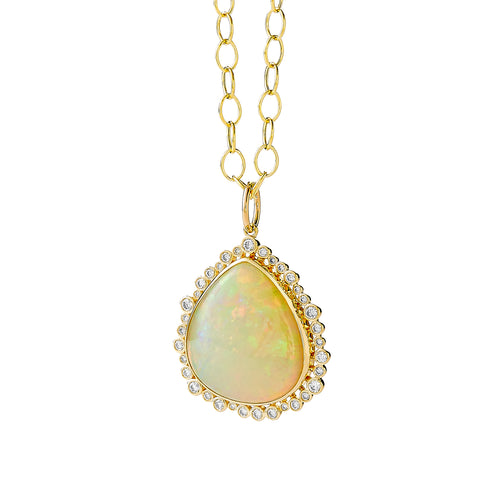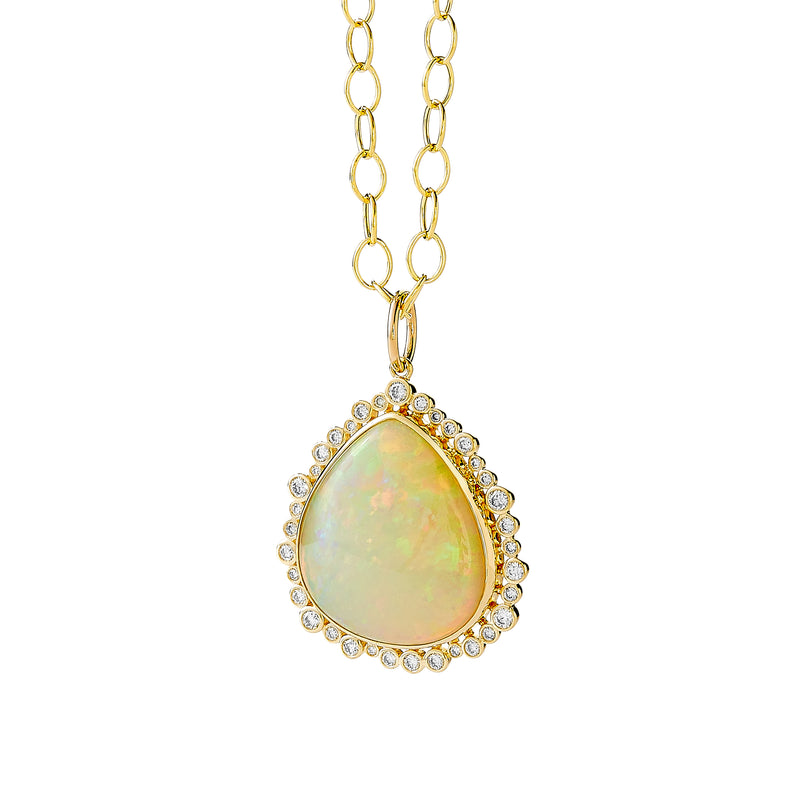 Cosmic Ethiopian Opal Pendant
P55409OPCDIA
A one-of-a-kind treasure from our Cosmic collection, this pendant features a nine-carat, teardrop-shared Ethiopian opal that glows with captivating magic. An 18K yellow gold setting surrounded by playful diamond "bubbles" adds a perfect hint of sparkle.
18 karat yellow gold
Ethiopian opal 9 carats approx.
Diamonds 0.55 carat approx.
One of a kind
Length 1.4 inches / Width 1 inch approx.
Chain sold separately
Play of color is the most distinctive characteristic of an Ethiopian opal, and it occurs in endless unique patterns and color combinations. Each opal is unique in its own way. At Syna, we always seek to source the most luminescent ones, while keeping their natural beauty, inclusions and all intact.
We offer complimentary shipping to all our customers. And we give you 7 days to fall in love with your Syna piece. If you decide the piece is not right for you, simply reach out to us to initiate your return, no questions asked. All international orders are final sale.
See Shipping and Returns policy for details.
18 karat yellow gold
Ethiopian opal 9 carats approx.
Diamonds 0.55 carat approx.
One of a kind
Length 1.4 inches / Width 1 inch approx.
Chain sold separately